UNFPA: Delivering a world where every pregnancy is wanted,
every childbirth is safe and every young person's potential fulfilled.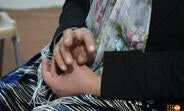 14 December 2017
Surviving Domestic Violence, One Day at a Time
"I was so desperate, I had lost hope; committing suicide seemed the only escape from the abuse, back then," said Fatima*. "I didn't know how to handle the pain, but now I do. I am strong enough to survive." According to different reports on suicide, one in three women is victimized by domestic violence at some point in her life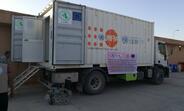 30 November 2017
UNFPA Increases its Life-Saving Interventions in Newly Liberated Areas of West Anbar
Erbil, Iraq, 30 November 2017 – The completion of the second phase of the liberation of West Anbar towards end of October 2017 has resulted in need for humanitarian assistance for the current and displaced residents in the areas of Ana, Rua, Qaim & Obaidi.  It is estimated that approximately 60,000 people, out of whom 15,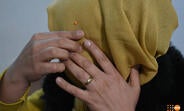 28 November 2017
*name change for protection reasons 'There are lots of setbacks in life, but what matters is standing up again', said 33-year-old Gender-Based Violence survivor Cojine*. 'I want to tell women that they have a choice and that they can turn their lives around'. Violence against women and girls remains one of the most prevalent
Iraq is facing the humanitarian crises and forced displacement since 2013, with over 250...
The conflict with the Islamic State of Iraq and the Levant (ISIL) has had profound...