UNFPA: Delivering a world where every pregnancy is wanted,
every childbirth is safe and every young person's potential fulfilled.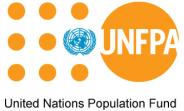 4 April 2017
Statement by UNFPA on U.S. Decision to Withhold Funding
UNITED NATIONS, New York, 4 April 2017—UNFPA, the United Nations Population Fund, regrets the decision by the United States to deny any future funding for its life-saving work the world over. This decision is based on the erroneous claim that UNFPA "supports, or participates in the management of, a programme of coercive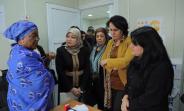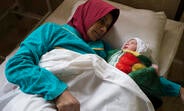 2 November 2016
A mother in Qayyarah south of Mosul speaks of a bright future after ISIL
MOSUL, Iraq – With military operations underway to retake Mosul from the Islamic State of Iraq and the Levant (ISIL, also known as ISIS or Daesh), thousands of civilians have fled and displacement is expected to rapidly escalate. The humanitarian response could be the largest and most complex in the world in 2016, according to
Iraq is facing the humanitarian crises and forced displacement since 2013, with over 250...
The conflict with the Islamic State of Iraq and the Levant (ISIL) has had profound...