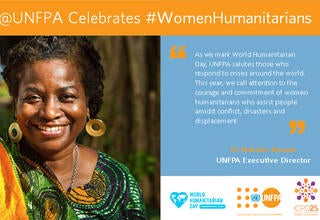 Statement by UNFPA Executive Director Dr Natalia Kanem on World Humanitarian 2019 Women humanitarians protect human rights, dignity and give hope to others As we mark World Humanitarian Day, UNFPA salutes those who respond to crises around the world. This year, we call attention to the courage and commitment of women humanitarians who assist people amidst conflict, disasters and displacement.  When crisis strikes, w...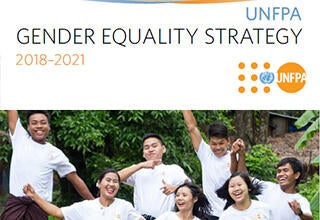 Technical Reports and Document
Building on achievements and lessons learned from the previous Gender Equality Strategy, this new strategy focuses on strengthening action-oriented institutional accountability and implementing an integrated approach that is rights-based, participatory, people-centred, transformative, evidence and results-based.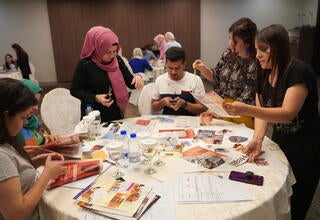 UNFPA conducted a series of training sessions as part of ten-week progoramme to enhance the capacity of 200 specialised and non-specialised mental health and psycho-social support service providers from across Iraq. The first set of training took place over five weeks from 7 July to 8 August 2019 and included 100 non-specialised humanitarian workers, such as social workers, from across Iraq. The training combined th...
Events
No content available