Ensuring rights and choices for all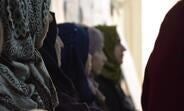 8 March 2019
Joint Statement on IWD 2019 - UN Women & UNFPA
On this International Women's Day, we call upon the Government of Iraq and the Kurdistan Regional Government to invest further in the great potential women in Iraq to boost economic and social development of the country.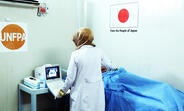 This year's State of the World Population (SWOP) report comes at the 50th anniversary of...

This Quarterly Update summarizes the work of UNFPA in Iraq for the months of October,...
No vacancies currently available