IRAQ holds a unique place in the history of the Middle East. It has been a powerful engine of regional economic growth and trade, and a global beacon of culture and learning.
Despite a well educated and skilled human capital, significant oil revenue and large agricultural land, Iraq development is complex, impacted by three decades of wars, suppressive regime, internal turmoil, economic sanctions, heavy toll of human displacements, disabilities, and mortalities, and socio-cultural women marginalization.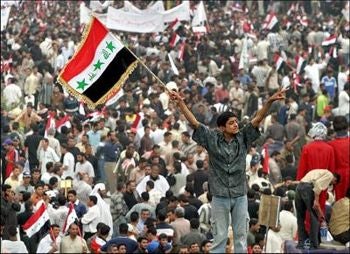 Iraq's geopolitical, institutional and socio-economic developments continue to influence and compound the specific population, youth and gender challenges in Iraq. The average life expectancy in Iraq dropped from 62.5 years in 1995 to 58 years in 2005. The poverty rates in Iraq continue to increase, with 23% of the population living below the national poverty line.
The poor rural and agricultural development is driving migration to urban areas, increasing pressure on urban services. Urban overcrowding is prevalent, with 13% of urban establishments housing more than 10 occupants. Consequently, essential services such as health, education, water supply, sanitation and waste management, and power supply are not able to match the growing demand, leaving 57% of urban population in slum-like conditions.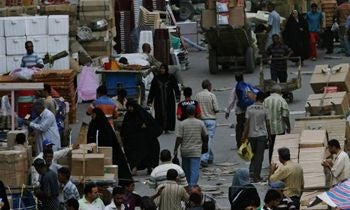 At the policy level, Iraq faces specific challenges, including lack of population-centered policies and weak institutional capacities for policy development and monitoring, especially in the area of population, gender and reproductive health. The current National Statistics System, even with the strong central statistical organization, is unable to provide cohered, integrated and up-to-date information systems for evidence-based policy-making, planning, monitoring and evaluation. Beyond national policy frameworks, the social and health systems often fall short of advancing progress in the achievement of health MDGs for women, girls and youth.